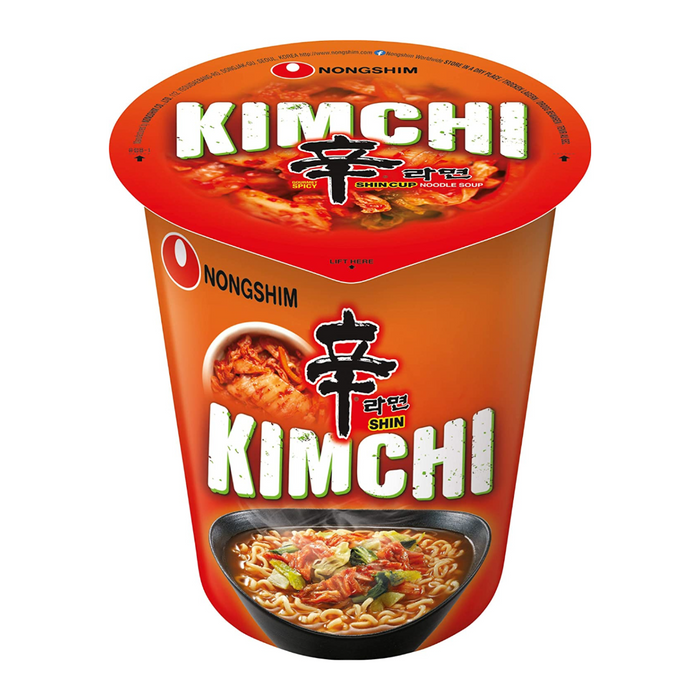 Nongshim Kimchi 75g
Save

0

%
Save %
Original price
R 48.00
-
Original price
R 48.00
Nongshim Kimchi Ramyun Cup Noodle Soup allows consumers to experience the traditional taste of kimchi conveniently in the form of ramyun and boasts the longest history among products based on the taste of kimchi.
Nongshim spicy kimchi flavour noodles cup is a mixture of fresh vegetables with the fresh taste of sautéed Kimchi that makes this convenient cup noodle soup an instant classic. Kimchi has
been growing in popularity on a global scale and may be served with many foods, including Noodles.
Ingredients
noodles: wheat  Flour (60.4%), Potato Starch, Palm Oil, Salt.
flavour Sachet: Salt, Kimchi, Seasoning (2.22%), Flavour Enhancer (621), Spices, Paprika Powder, Red Pepper Paste Powder, Hot Seasoning, soy sauce Powder, sesame oil Powder, Colour (150c), Flavour Enhancer (627,631).
vegetables: Kimchi Flakes (5.35%-white Cabbage, Red Pepper, Garlic, Salt, Sugar, Ginger), Dried Green Onion, Dried Carrot, Dried Chinese Cabbage, Dried fish cake (Red Pepper Flavour).